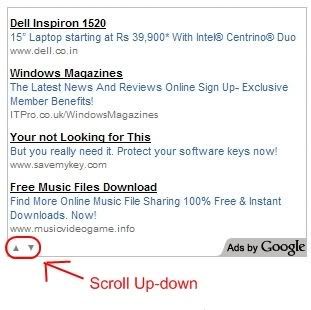 Credit: instant fundas 
Some bloggers discovered Google's new scrolling ads for adsense, for example here, here and here. So, how or where did Google get this scrolling ads idea for its adsense? Let me guess…Baidu?
As a leader in search market in China, Baidu has advertising system for both search and content network. The picture shown above is Baidu's tabbed ads in a content network, which exists for a long time already.