For the past few months, China is blamed by the world pet lovers for exporting tainted pet food. Almost everyone in the west blames China and some people have even tried to boycott made in China products. Let's put aside the China quality issue, politics, and economy stuff; take a look at the opportunities during this tainted pet food crisis.
Branding Opportunity
Where there is a need, there is a way for a brand to exist. Does pet need healthy food? Nobody denies. But, how many pet owners look for HEALTHY pet food explicitly? Not much. The "need" is not a matter of fact but a subjective matter.
Now with the co-attacking of made-in-china tainted pet food from online forums, blogs, and social media, people are well aware of the importance of healthy pet food. What a golden opportunity to catch to obtain the consumers and keep them by promoting healthy pet food with blogs and other social media!
Lower Pay Per Click
How? Target "tainted pet food" and related keywords with well designed creative. The search volume is on average and the advertiser competition is VERY low, which means you now pay much less than you do with "healthy pet food" (competition is very high). And, if you put on your PPC in time (when the world is bombing made-in-china tainted pet food), you can get very high traffic with very low price.
Maybe you didn't catch the opportunity; maybe you aren't that creative. But, if you often take a look at how to solve the problem and make things better instead of blaming and attacking people, you have a much higher chance of figuring all these out. What do you think?
Update: Nokia seems to know how to benefit from competitors' mistakes: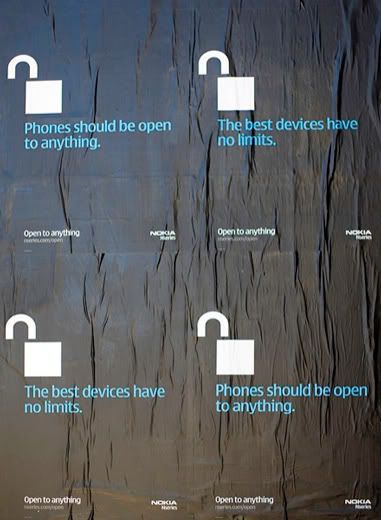 Source: Engadget