This is part five of a series of posts on Search Engine Marketing for marketers. This part discusses branding in search, both organic search and paid search (PPC).
Part 1, Part 2, Part 3, Part 4
Some marketers have got an idea that SEM or PPC has nothing to do with branding. Is it true? You will see the answer in the studies below.
Impact of Branding on Search Ad Effectiveness
Microsoft and Sony conducted a research study to evaluate the impact of branding on Sony's search ad effectiveness. The results illustrate that exposure to search ad considerably lifted purchase intent and drove likelihood of recommendation. Branded search terms proved to further enhance the value of search advertising. This study demonstrated:
Exposure of search ad lifted purchase intent and drove likelihood of recommendation.
Search ads with branded terms were more effective in driving brand lift than generic terms.
Audiences exposed to Sony search ads had less positive attitudes towards competitors' brands.
The Brand Lift Of Search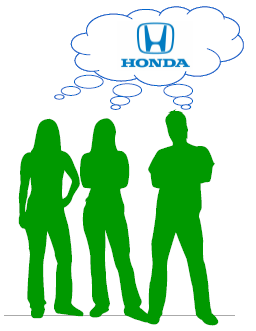 In a whitepaper released by Enquiro, which is a study commissioned by Google, showed a significant correlation between companies in the top organic (natural search) and paid search (PPC) placements and consumer brand affinity, brand recall and purchase intent.
These are the key findings:
A 16% point increase in brand association when brand is in top ad and top organic listings
A 2.2x lift in aided brand recall when brand is in top ad and top organic listings
When brand is in top ad and top organic listings, purchase consideration increases 8% points
Consumers are less likely to consider purchasing a brand that doesn't appear on the search results page
Even for branded queries, presence in top ad and top organic listings boosts purchase intent
In addition, the eye tracking study reveals consumer insights:
Brand fixations occurred in the URL and title of the listing; not in the description
Best practice: Place your brand in the title, URL, and as close to the start of the description as possible in your ad and organic listings
Subjects with established affinity for the brand spent 25% less time on the top ad listing, jumping down to the organic listings 73% faster than the non-affinity group
Best practice: Ad listings appear to have a greater opportunity to lift brand affinity among new customers; write and target them as such – especially for upper funnel queries
What do we learn?
Your investment in brand advertising increases with search
Advertise on unbranded and branded keywords
Tailor your ad to prospects, those with no established 3 brand affinity
Identify the Trend of Brand Searches
You can use Google Trends or Google insights for Search to get a visual view on the trends of your brand searches. Also, check out 10 excellent online tools to help you identify trends.
How Search Branding Works
Every time your site listing shows prominently in the search engine result pages (SERPs), branding takes place. SERPs basically include sponsored and organic listings, each of which consists of title, description, and display URL. You should use these three elements to encourage maximum awareness for better branding.
Should You Bid on Your Brand Name?
Some marketers don't think it's necessary to bid on their brand names as the website will most likely be the first natural search result. So, are you wasting money while you bid on the brand related keywords?
Think about this first. Your website comes first in natural result on brand name search; but what happens when your competitors or affiliates bid on that brand name too? Without bidding on your own brand name, your natural listing could show in the second or even fourth position. Now, what's the odd of clicking through? Lower than having bid on brand name.
At Chinese search engine Baidu, without bidding on your brand name could be a disaster as the whole listings on the first page could be sponsored listing. In addition, bidding on your brand name allows you to control the ad copy that appears in the sponsored search and control the landing page.
Remember the study I mentioned earlier? Appearing in both the organic and sponsored search engine results can increase click-through rates significantly.
Search Branding Measurement
Search branding can be measured through engagement. The following metrics can be helpful to you to get started:
Average Time on Site
Page Views per Visit
Form submissions
Downloads
RSS / Email subscriptions
The next two chapters discusses in-house PPC management and PPC outsourcing respectively.