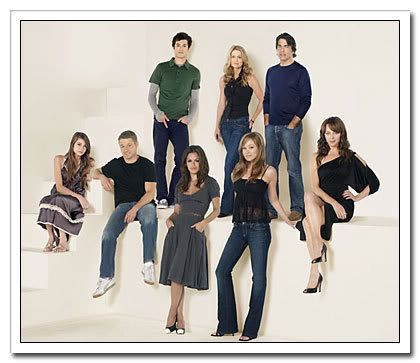 The term Generation Y first appeared in an August 1993 magazine Ad Age editorial to describe those born between 1981–1995 (Source: Wikipedia). In other words, they are in their twenties to early thirties. To be more specific about who they really are:
74% of employers say Gen Y workers expect to be paid more
61% say Gen Y workers expect to have flexible work schedules
56% say Gen Y workers expect to be promoted within a year
50% say Gen Y workers expect to have more vacation or personal time
37% say Gen Y workers expect to have access to state-of-the-art technology
More payment, flexible work schedules, fast promotion, more vacation, state-of-art technology… Now you understand why it's hard to attract and retain Gen Y employees; it is especially true in digital media. We often had clients whose contact persons with us left the company before our campaigns completed.
Take "attract" and "retain" together into your recruitment strategy. Whatever you promise in the interview, make sure you keep it and make it happen actively. Here are some advice:
Do pay more. In digital media, the real talent is hard to get. In a market like Singapore, a search marketing executive is paid no more than a normal marketing executive, which is ok as you probably end up with a search guy whose mind is not very much in marketing. However, as you train them and/or he gets more experience in both search and marketing, be sure his pocket gets as much as he or she deserves.
Find the passionate candidate. A person with passion in digital media would keep an open mind and learn very quickly.
Have an operation guy join the interview. Being a CEO doesn't make you the best person to do the interview. If you are hire someone whose position is new in the company, be sure he is the best.
Be flexible in work schedules. Don't expect your employee to come in early and leave late. If you hire them, trust them. Tell them what to do and leave the "how" to themselves. Micromanagement doesn't work especially on Gen Y workers.
Promote by achievements. Many companies have annual performance review which is conducted by supervisors. The problem with this system is that if the supervisor has taken a long time to be promoted, it'll be hard for him to break the "rule". Have a system to record individual's contribution and achievements in the company. Have a people manager who is dedicated to taking care of people.
Engage employees. Make sure everyone knows how and what he contributes to the company's success. Not just blast out "well done, everyone!" emails, which doesn't make much difference than being quiet. Be specific what individual contributes and let the others know.
Care about your employees. If by "words", make sure those "words" come out of your heart and not your mind. Most people are average intelligent. Time would tell the truth. You need to at least care about his or her ultimate career goal, making sure it's aligned with his job responsibilities would definitely bring the best out of him/her. And, as his interests change, make sure you get him that position if available.
What else do you think you can do?