Last Updated on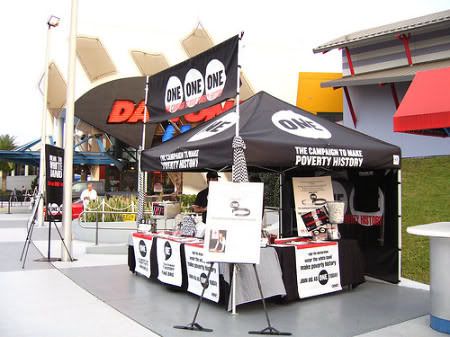 Budgets seem always tight on internet marketing, which is especially true for search marketing. Some of our clients spent tens of thousands of dollars every month on print advertising, outdoor advertising, TV advertising, and etc. When it comes to online, they are very careful.
The power of internet marketing/advertising is the ability to track return on investment (ROI). Even if you don't have online presence or are not doing any internet marketing, you can still make use of Internet to track your offline marketing campaigns.
Benefit of Integrated Marketing
Let's say you spend every month $10k on outdoor advertising and $10k on prints; how to you measure the effectiveness of your offline marketing efforts? How do you know which of your offline marketing channels works better? Integrate your offline marketing with online efforts, you can better understand your return on offline marketing investment.
How To Track and Integrate Offline Campaigns
Name matters. Imagine a name like Penallizeaniere (don't try the dictionary; I just made this up), how could you expect your customers to remember that? Internet has become part of many people's life; what people would do when they see something new is to search for information.
Online presence to provide details about the product. Make contents with rich text, attracting images, and videos. Make your site a place your consumers can interact with your products or brands. The question now is, how do they reach this page? Continue reading.
Optimized pages (search engine marketing). 

If you can't hire an SEO specialist for any reason, read this post (brief) or this (detailed info). Have no idea what "keyword" is? Take it as your brand/product name (sometimes people search for the phrase you use in your marketing message).
Then, build some links from relevant web pages of external domains. If your brand name is unique like for example takefire9, it won't take you much efforts to optimize.
Once the page is optimized, you can expect to receive traffic once you launch offline campaign. If your brand name is a phrase with multiple words or general term, it may not be easy to do search engine optimization.
To ensure you get people to your site who search for information about your brands, you better do a small pay-per-click (PPC) search engine marketing campaign. And, you better start a small PPC campaign before you launch your marketing campaign.

Consistent message across online and offline campaigns.

Use the same image, photo, or logo displayed outdoor on the web page as well to reduce the bounce rate; you don't expect most people to leave the site short after they land on the page, do you? Visitors need to instantly feel they land on the exactly the right page.
If it involves online transactions, make sure the same price is clearly shown as well.

URL tactics. 

Have different URL at different offline marketing channels. For example:
TV commercial: http://www.companyname.com/tv
Print: http://www.companyname.com/paper
Bus stop poster: http://www.companyname.com/cool
If your company name is not well known or domain name companyname is not easy to remember like dell.com, pick another name. Sometimes, people might only remember companyname but not the sub-folder name. Or, some people are too lazy to do that. It could be a better strategy to have a short, memorable, and descriptive name as domain name on off-line channels. Choose a local domain extension like .sg would make your life easier as it's very hard to find a good domain name on .com.
You can still host the contents at your main website; ask your webmaster to set up the web analytics tracking properly and redirect people to the main site. Here are some hints from Google.
To summarize: collaborate all your marketing efforts, reinforce your message, and integrate offline and online campaigns.